Gumtree.sg, 27 Nov 2013

Link
Related:
Mineweb.com, 4 Dec 2014
Indian gold smugglers are adopting the methods of drug couriers to sidestep a government crackdown on imports of the precious metal, stashing gold in imported vehicles and even using mules who swallow nuggets to try to get them past airport security.
Stung by rules imposed this year to cut a high trade deficit and a record duty on imports, dealers and individual customers are fanning out across Asia to buy gold and sneak it back into the country.
Sri Lanka, Thailand and Singapore are the latest hotspots as authorities crack down on travellers from Dubai, the traditional source of smuggled gold.
Full story
Reuters, 4 Dec 2013
(Reuters) - Security experts have uncovered a trove of some 2 million stolen passwords to websites including Facebook, Google, Twitter and Yahoo from Internet users across the globe.
Researchers with Trustwave's SpiderLabs said they discovered the credentials while investigating a server in the Netherlands that cyber criminals use to control a massive network of compromised computers known as the "Pony botnet."
The company told Reuters on Wednesday that it has reported its findings to the largest of more than 90,000 websites and Internet service providers whose customers' credentials it had found on the server.
The data includes more than 326,000 Facebook Inc accounts, some 60,000 Google Inc accounts, more than 59,000 Yahoo Inc accounts and nearly 22,000 Twitter Inc accounts, according to SpiderLabs. Victims' were from the United States, Germany, Singapore and Thailand, among other countries.
Full story
GMA News Online, 4 Dec 2013
Opinion on the Philippine government and people has reached an all-time low among the Hong Kong populace, based on an annual survey by a university there.
The Philippine government posted the lowest percentages on Hong Kong University's Public Opinion Program (POP), receiving a -89 percent net value, trailing Japan's -51 percent.
On the other hand, only the people of Mainland China and the Philippines received negative net values, with China receiving -5 percent compared to the Philippines' -11 percent. [Click here for the results.]
"Moreover, compared to 6 months ago, Hong Kong people's positive feelings towards the governments of Singapore, Canada and Australia, and their negative feelings towards the governments of Japan and the Phlippines, in terms of net values, are all at their new highs since 1997," according to the survey's abstract.
Full story
Posted by

singaporenewsalternative
at Wednesday, December 04, 2013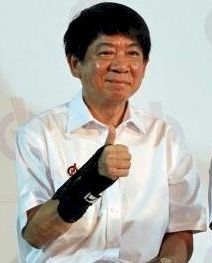 Singapore Notes, 3 Dec 2013
The mainstream media has confirmed the trend. Average application rate for BTO flats has declined from 5.3 in 2010 to 2.9 this year. BTO application rate for second timers was 2.4, way down from 25.9 in November 2011. Well done, Mr Khaw, who wrote, "We have cleared the backlog young families buying their first flats." Why then, is the Minister for National Development planning to slow down the supply of flats from next year?
Earlier in June, Khaw cited excuses claiming the increase of supply was "not sustainable", and it could slow down after 2015 to prevent a glut in the market. And they still maintain a 6.9 million population is "sustainable", with all the invasive glut from the foreign crowd. Plus, the Senior Fellow at the Singapore Institute of International Affairs and Adjunct Professor at the Lee Kuan Yew School of Public Policy even suggested Singapore can fit 8 million people. Whatever Dr Parag Khanna is smoking, has to be good hash.
Full story
Posted by

singaporenewsalternative
at Tuesday, December 03, 2013