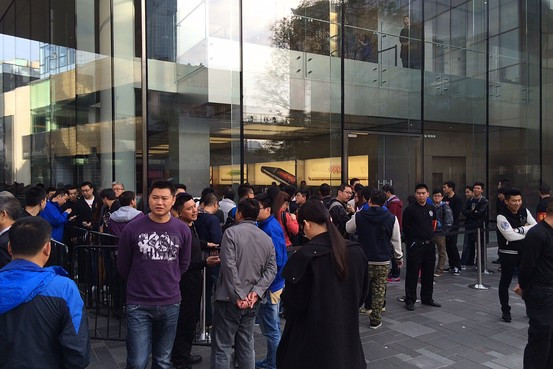 Gsmarena.com, 17 Oct 2014
Many were expecting China to be one of the initial launch countries for the new iPhone 6 and iPhone 6 Plus, but that didn't happen. Following the announcement of the devices, there was much speculation as to why Apple didn't receive timely certification from the Chinese authorities for the new phones.
At the Beijing Apple store, only around 100 people waited in line this morning prior to its 8 am opening time. These were all customers who had pre-ordered the devices. The reason for the small queue has to do with the fact that the handsets have been available at carrier stores and in other places since midnight.
This calm and peaceful launch contrasts with what happened, for example, at the same Beijing venue in May 2011, when the white iPhone 4 got released. Then a fight between customers and employees broke out. And in January 2012, on the first day of iPhone 4S sales, a delay in the Apple store's opening led to something of a riot.
Full story