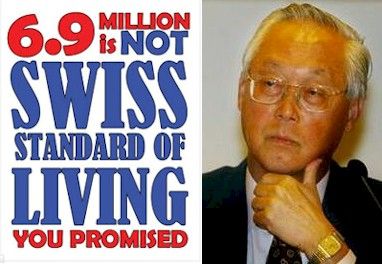 Yahoo! News Singapore, 28 Jul 2013
Emeritus Senior Minister Goh Chok Tong warned of the dangers of elitism on Saturday evening, saying that it "threatens to divide the inclusive society that we seek to build".
In order to guard against elitism, ESM Goh said that the practice of meritocracy must not widen the gap between the successful and the rest of society.
Speaking at a Raffles Institution (RI) Homecoming dinner for alumni, ESM Goh talked about adapting and strengthening Singapore's brand of meritocracy into what he termed "compassionate meritocracy".
Full story