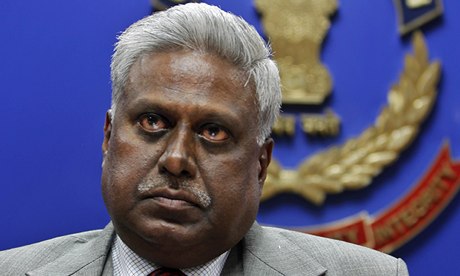 Dailymail.co.uk, 13 Nov 2013
India's top police official has apologised for making remarks in which he said: 'If you can't prevent rape, you enjoy it'.
Ranjit Sinha, chief of the Central Bureau of Investigation which is India's equivalent of the FBI, provoked outrage less than a year after the fatal gang-rape of a woman aboard a New Delhi bus.
He told delegates that if the state was unable to stop gambling, it may as well make money by legalising and taxing it.
'Do we have the enforcement?' he was reported to have said yesterday. 'It is very easy to say that if you can't enforce it, it's like saying if you can't prevent rape, you enjoy it.'
Full story
Related:
Also read: