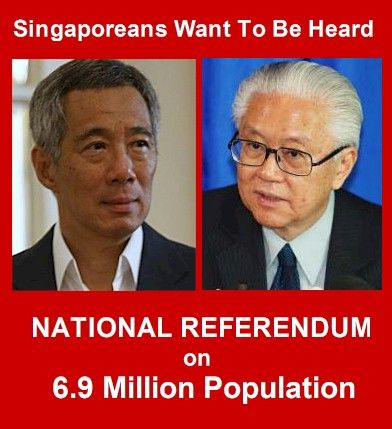 nsp.sg, 9 Feb 2013
This morning, the National Solidarity Party wrote separate letters to Prime Minister Lee Hsien Loong and President Tony Tan.
The letters called attention to the fact that there is significant opposition to the Government's White Paper on Population which was adopted by Parliament yesterday.
The NSP has also urged PM Lee and President Tan to call for a national referendum on the issue to avoid breaking faith with the people.
The letters are below: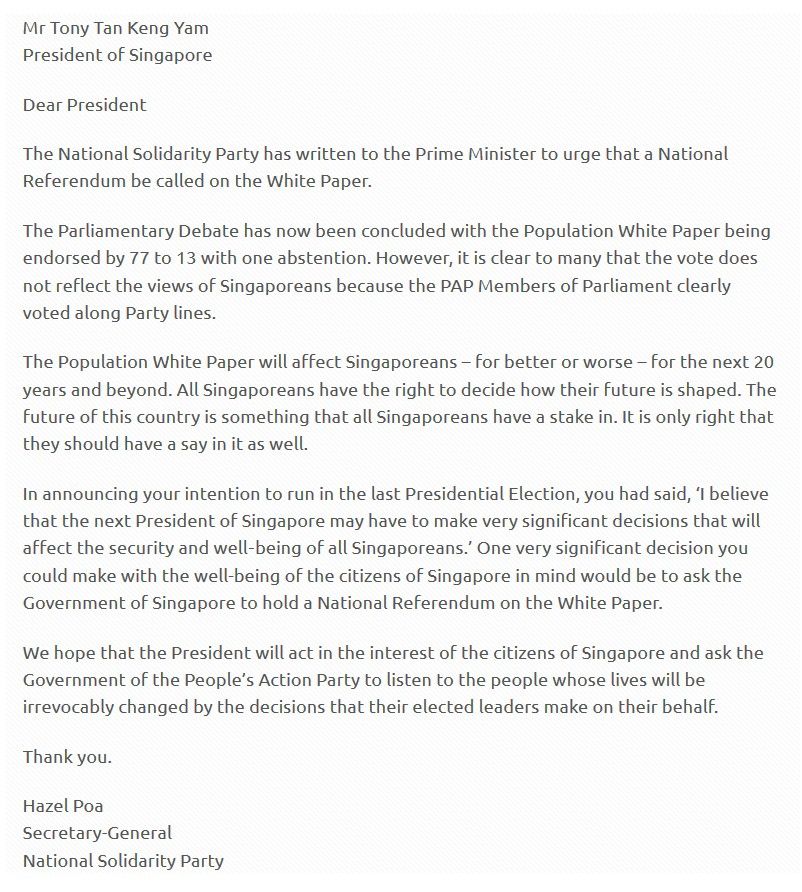 Link
Related: