Yahoo! News Singapore, 24 Apr 2014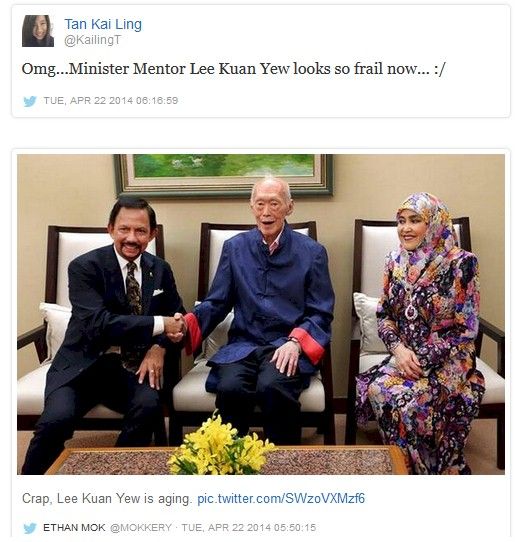 A new picture of Singapore's first prime minister, Lee Kuan Yew, who is now 90 years old, has drawn concern from people on Singapore's internet space.
It shows Sultan of Brunei Haji Hassanal Bolkiah and his wife the Raja Isteri Pengiran Anak Hajah Saleha flanking Lee at the Istana on 21st April 2014 during the Brunei leader's state visit to Singapore.
People on social media quickly started expressing their concern over how emaciated the former prime minister looked.
Full story