Yahoo! News Singapore, 2 Feb 2014
A man in his 70s, who was found lying unconscious near the train track between Tanah Merah and Expo MRT station on Saturday afternoon, was not hit by a train as reported by local media earlier on Saturday evening.
It was also reported that the man was conveyed conscious to the hospital. However, police have now clarified that the victim remains unconscious.
The victim also had head injuries and multiple cuts on his body, according to the police and the Singapore Civil Defence Force respectively.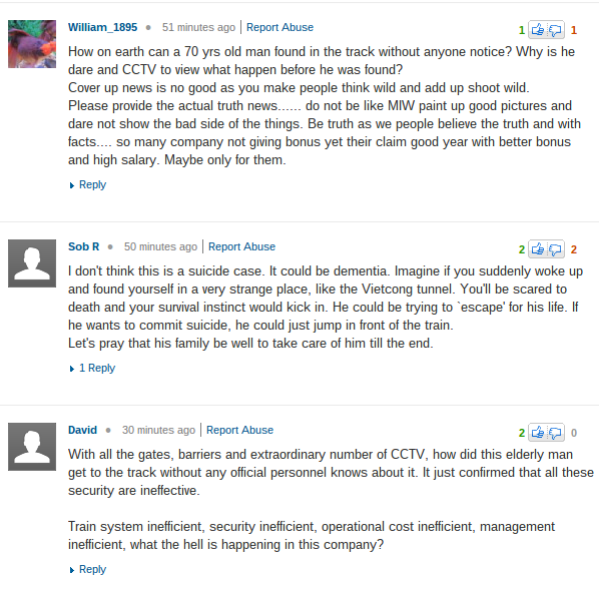 Full story
Related:
Netizens bemused by SMRT's explanation of Expo incident - The Real Singapore