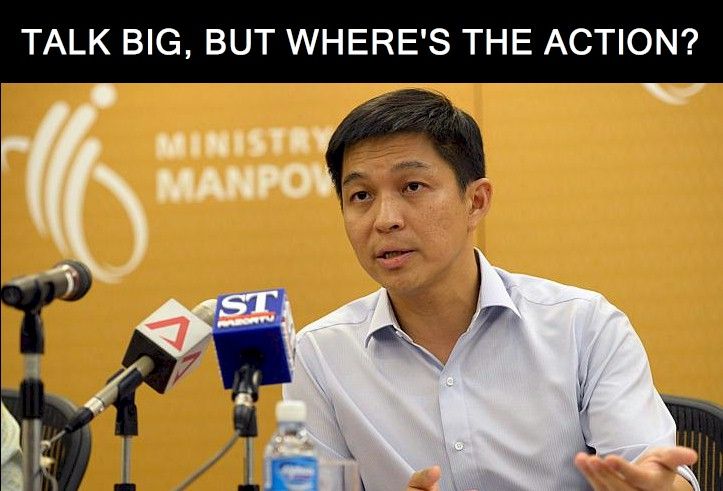 Facebook, 29 Oct 2013
Whenever the Ministry of Manpower wants to assure the public that it is taking 'strong action' against employers, it will issue statements such as the one reported in the papers today:
"The Singapore Government will take a firm stand against companies which try to circumvent the country's labour laws, said Acting Manpower Minister Tan Chuan-Jin, in response to concerns over how some companies may find loopholes in the recently introduced Fair Consideration Framework, where employers are required to consider Singaporeans fairly before hiring skilled professional foreigners."
http://www.todayonline.com/singapore/govt-will-take-tough-stand-against-firms-sidestep-labour-laws-tan-chuan-jin
There is little in this hollow proclamation for Singaporeans to take comfort in since statistics about enforcement efforts have historically been limited, making it difficult for anyone to ascertain if the government is indeed taking strong action against employers who blatantly flout our labour laws.
Motherhood statements from the Ministry of Manpower are dime a dozen. Its corporate communications department probably has a standard template it gives the minister to address tricky issues which it wants to obfuscate. Some of the common stock responses, which you will find in many of their press releases and speeches often goes like this
"MOM takes a serious view of employers who do not comply with our employment laws."
"MOM will not hesitate to take action against employers who fail to pay their workers on time."
"MOM would not hesitate to take stern actions against errant employers."
Full story