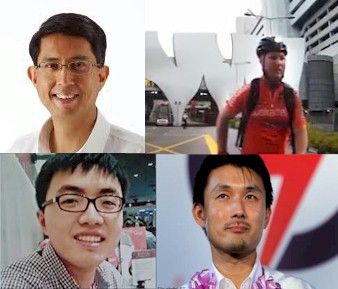 Singapore Notes, 28 Oct 2013
Parliamentary Secretary for Transport and Health Dr Faishal's Facebook post about a road bully of Australian origin rings a bell: "Instead of assigning blame, it is important for us to remember that we must be gracious and respect one another on the roads."
It has to be a paraphrase of Member of Parliament (Tampines GRC) Baey Yam Keng's ringing endorsement of PRC scholar Sun Xu's diatribe ("There are more dogs than people in Singapore") directed at our senior citizens: "We need to reflect upon ourselves, are we the way they described?"
It all looks so familiar: Foreigner Talents 1, Singaporeans 0.
Full story
Related:
Caucasian cyclist gives Singaporean driver the finger after hogging lane near Raffles Place - Stomp.com.sg